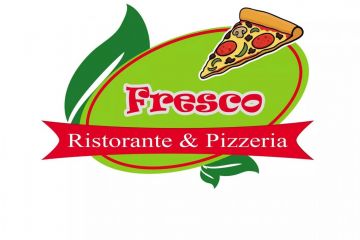 Ristorante & Pizzeria FRESCO
restauracja
Zamknięte
· Otwieramy o 12:00
Poniedziałek
12:00 - 23:00
Wtorek
12:00 - 23:00
Środa
12:00 - 23:00
Czwartek
12:00 - 23:00
Piątek
12:00 - 23:00
Sobota
12:00 - 23:00
Niedziela
12:00 - 23:00
 Pizzeria Fresco w Białce Tatrzańskiej!

"Nasze pomysły czerpiemy z kuchni włoskiej, ale nie ograniczamy się jedynie do potraw z tego regionu, ponieważ cenimy sobie potrzeby naszych klientów. Dokładamy wszelkich starań, aby smak naszych potraw dostarczał wyjątkowych doznań, a przestrzeń restauracji tworzyła przyjazną atmosferą i kojarzyła się ze świeżością."

Miła i fachowa obsługa, ale przede wszystkim pyszne jedzenie w przystępnej cenie to tylko niektóre z naszych atutów.

Fresco dla mieszkańców słonecznego południa oznacza świeżość, a dla naszej kuchni jest myślą przewodnią.  

Aby to wszystko sprawdzić, serdecznie zapraszamy do Pizzerii Fresco w Białce Tatrzańskiej!
Galeria zdjęć (3)



Region Tatry
Zakopane

Kontakt z nami
Biuro: Zakopane

+48 602 713 300

Pn - Pt 9:00 - 17:00
Sob 10:00 - 14:00

copyright © 2022 Region Tatry - wszelkie prawa zastrzeżone. Przebywając na stronie akceptujesz
Politykę prywatności
serwisu Region Tatry